Miss Alina      Miss Blanca     Mr Clinton     Miss Elizabeth
Miss Emily     Miss Hannah      Miss Hartleigh     Miss Jackie     Miss Kaci
Miss Katherine      Miss Kelly     Miss Linnea     Mr Marvin     Miss Natalie
Miss Samantha     Miss Shawna     Miss Simone     Miss Tiana
Is AWESOME!!!!!
Miss Blanca
…grew up in Reno, Nevada where she trained, performed and competed from age 3 to 18. Through out the competing years Blanca was crowned Regional and National titles and given scholarships to over 8 conventions. In 2011 Blanca was named Dance Spirit Magazine's "Dancer of the Month" as well as a finalist for Dance Spirit Magazine's Cover Model Search. A year later, at age 18, Blanca won 2nd place in a National choreography contest for singer/song writer Christina Perri. Since moving to Los Angeles in 2012, she has been a personal choreographer and teacher to actresses such as Tess Broussard, danced in and around the Los Angeles dance scene, and has begun to make her mark in the dance industry. Blanca has appeared in music videos such as Arabo Ispiryan's "Lets Go" music video and is currently apart of various companies in and outside of Los Angeles including Ami Mattison Dance Co., Black Rock Dance Co., Dysrhythmia Contemporary Dance Co., and Sierra Nevada Ballet.
She has danced for noted choreographers such as Nico o Connor, Rob Schultz, Dionna Pridgeon and Ami Mattison. She has traveled and assisted with Tremaine Dance Conventions, assisted Joaquin Escamilla at Hollywood Vibe and is currently a traveling assistant at the Twilight Dance Convention. She has been commended for her originality in her choreography and enthusiasm in her teaching. Dancing, teaching and choreography is her life soul and passion.
To Top

Mr Clinton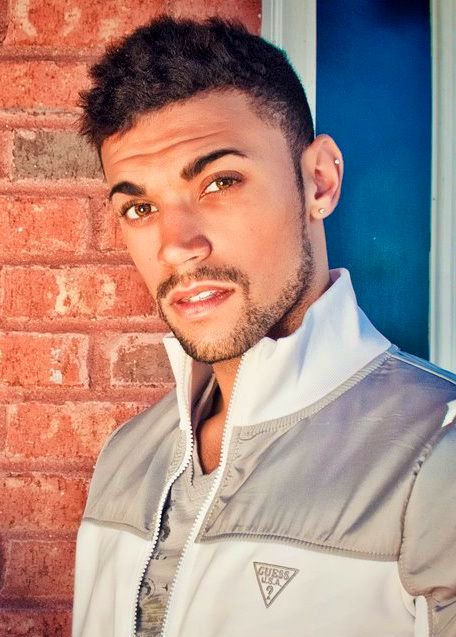 …is a contemporary dancer and circus artist originally from South East Georgia. Growing up with a background in competition jazz, tap, and lyrical, he unearthed a love of modern and aerial arts while dancing at the University of Georgia. There he was discovered by Diavolo Dance Theater of Los Angeles, and is the youngest dancer to ever be accepted in the company. Touring both locally and internationally Clinton has worked with legendary concert artists such as Matt Kent, Associate Artistic Director of Pilobolus, Jacques Heim of Diavolo, Bala Sarasvati, and Alison Chase. He is proud to be part of the Go 2 Talent family and is currently dancing and touring with blue13 Dance Company. He shares his love of dance teaching residencies across the country and is thrilled to be working with the amazing dancers of Creation Station Studio City!
To Top
Miss Elizabeth
…Hailing from San Jose, CA, Elizabeth began training with the Jensen School of Performing Arts at the age of 3.  She performed and competed as a member the Fancy Dancers having the opportunity to perform all over the U.S. and internationally in France, England, Mexico and on several cruise lines.  While training in California, Elizabeth's love of dance grew after taking classes from masters such as Sam Weber, Mark Mendonca, Diane Walker and the late great Gregory Hines.  Elizabeth came to Los Angeles by way of Graduate School, receiving a Master's in Speech-Language Pathology.  She loves working with children in the therapy room during the week but can't bear not to dance with the kiddos at Creation Station Studio City on the weekend! Elizabeth feels lucky to have found a dance home in Los Angeles, surrounded by such terrific people!
To Top
Miss Emily
…Has been dancing since the age of three and has excelled in many areas of dance, though her true passion is tap. She was a fifteen year student of Ms. Sharon Dicrosta of The Dancer's Studio of North Haven, Ct, and also received training at Broadway Dance Center and Steps on Broadway in NYC.
During her competitive career, she received numerous high scores, titles, and special awards at both the regional and national levels and was a member of the World Champion Junior Tap Dance Dance Team. The only team in IDO history to receive a perfect score.
Emily began teaching at the age of sixteen under the guidance of her teacher and mentor Sharon Dicrosta, who taught her at a very young age that "Dance comes from your heart…not your feet!"
Emily has taught all over New England, and now in the Los Angeles area, including the Famed Debbie Reynolds Studio, and all with the very same motto she learned at three.
Seen on stage, screen, print and television both nationally and internationally, Emily's favorite credits include Nike, Mercedes Benz and Loreal.
Emily has also been a volunteer with Kids for Kids, Dancing for Life, inc. since the non-profit organization's founding in 1994 and  has served on the board of directors since 2005. She has recently founded Kids for Kids West with hopes to make a difference in the lives of children in the Los Angeles area.
To Top 
Miss Hannah
…trained at The Center for Dance at the age of 5 in the we
stern suburbs of Chicago, IL. Training in all styles of dance, she was fortunate to compete and perform all over the country. After graduation from high school, Hannah trained with Nick Pupillo at Visceral Dance Center in both the scholarship and work-study programs for three years. While at Visceral, she was fortunate to have also worked with Lizzie MacKenzie, Ricky Ruiz, Gil Mata and Brian McGinnis. In August of 2012, Hannah joined Chicago Tap Theatre as a performing apprentice for two consecutive seasons. Under the direction of Mark Yonally, Hannah had the opportunity to perform eight times in Chicago as well as tour "Liason III" in France and Spain. Since then, Hannah has relocated to Los Angeles, California to continue her dance education and pursue her dance career. She has been training at Monday Night Tap Experience, Millennium Dance Complex, International Dance Academy and EDGE Performing Arts Center. Working with both Chloe Arnold and Sarah Reich, she has been given the opportunity to perform and understudy with Chloe Arnold's Syncopated Ladies and Sarah Reich's Tap Music Project.  You can see her in Rachelle Royale's music video "Tap Dat" and performing Forever (Operation Taps first concept video winner) with Reverb Tap Company (dir. Leah Silva). Hannah has taught at multiple studios including Joel Hall Dance Center, Visceral Dance Center, Jimmie Defore Dance Center and Monday Night Tap Experience. She is currently on staff at Creation Station Studio City, Bobbie's School of Performing Arts in Southern California, Assistant for Reverb Tap Co Jr. and Dance Captain for Reverb Tap Company (PRO). Hannah is also now signed with Go2Talent Agency.
To Top 
Miss Hartleigh
…Originally from Oklahoma, Hartleigh began dancing at the age of three. Her love for music and the stage continued to grow and expand on through her school years. Her time dedicated towards the arts led her to The University of Oklahoma where she graduated with a B.F.A. in musical theatre. After finding success working in New York for two years, Hartleigh decided to relocate to sunny Los Angeles. It's much better here she says. Hartleigh has had success in tv and commercial work and loves to sing in the occasional cabaret or musical. Currently Hartleigh is continuing to pursue vocal work and is extremely proud to be a part of this fantastic dance studio and family. 
Miss Jackie
…Born and raised right outside of Chicago, Illinois, Jackie began dancing at the age of 3. She carried that into college where she attended The University of Iowa, receiving dual degrees in both Dance and Entrepreneurial Management along with a minor in Spanish. She also received her Yoga Teaching Certification from James Miller Yoga, studying from James Miller himself. While attending Iowa, she had the privilege to work under many renowned choreographers such as The Joffrey Ballet School's Artistic Director George de la Peña, Alan Sener, Deanna Carter, Eloy Barragan, Armando Duarte, Jennifer Kayle, Charlotte Adams, and professional ballet dancer and actress, Karen Burns. Her most prestigious performances include Deanna Carter's "Bach Concerto Rework for Nine Women" and Alan Senar's "Tongues in Trees", where she danced alongside the JACK Quartet live. Jackie moved out to the Los Angeles area at the end of 2015 where she continues to dance in various contemporary companies, most recently with Emmy award winning choreographers Christopher "Pharside" Jennings and Krystal "Phoenix" Meraz. She is very excited to be living in LA and teaching alongside so many talented artists.
To Top 
Miss Kaci
…Is originally from Boscobel, WI where she began studying dance at the Betty Hayes Baxter School of Dance.  Kaci graduated from the University of Wisconsin-Madison in 2005 with a Bachelor of Science degree in Dance and a Business Certificate. Kaci began teaching dance in 2002, and has taught ballet, tap, jazz, musical theater, and hip hop to all ages. Since moving to Los Angeles, Kaci as formed her own dance company, Velvet Martini Dance Company. Besides being a performer in the company, Kaci also is the Artistic Director.
To Top 
Miss Katherine
…grew up in Sacramento, CA where she studied dance at the Capitol Ballet Center. After many years of attending Musical Theatre Camp through Sacramento Music Circus, she fell in love with musical theatre and her dreams changed direction. She performed in musicals singing her heart out, as well as continuing to perform with Capitol Ballet throughout high school, and interned at Sacramento Music Circus. After high school she moved to Los Angeles to work at Disneyland as an Entertainer, and attended AMDA.  Katherine currently performs in Musicals in Los Angeles and surrounding areas, and loves sharing the joys of dance and performing with her students.
Miss Kelly
…Has been singing and dancing since she was in pigtails. After touring the SoCal scene with acclaimed revue groups such as the Allard Singers and the Young Americans, as well as performing at several regional theaters, Kelly attended the University of Southern California where she graduated with a BA in Theatre and a minor in Musical Theater. She also danced with Paragon All-Stars, professional competitive dance team, and helped them take home a national victory at National Dance Alliance and COA Dance West Coast competitions. She then left the west coast for the New York City, where she studied acting with Mary Boyer at MTB Studios; and had a taste of performing in off-Broadway productions; and danced with Enfocus Dance Company. She also dabbled in film and voice overs. She is now back on the west coast and still continues to perform onstage, on film and in the recording studio.
Miss Linnea
…is a proud native of Berkeley, CA. She trained at the San Francisco Ballet School from the age of 6 and received her BFA in dance from The Boston Conservatory. Since college, Linnea has performed with many ballet, modern and contemporary dance companies in the Bay Area as well as Los Angeles. She currently dances with LA Choreographers & Dancers and Benita Bike's DanceArt. She is also an instructor at Pure Barre North Hollywood. Linnea is thrilled to be passing on her knowledge of dance to the little ones in her second year with Creation Station Studio City!
Mr Marvin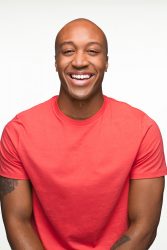 …is a professional dancer and choreographer originally form England. He started dance a late age but still focused on his goals and trained to become a successful dancer in the industry. He has worked for the likes of Beyonce, Katy Perry, will.i.am to name a few and has appeared on The X factor, The Voice, The Olympics and Rugby World Cup. He is a world class teacher that has worked in London , Germany, Russia , La and Italy to name a few countries. He has a bright personality and is a very detailed and unique teacher.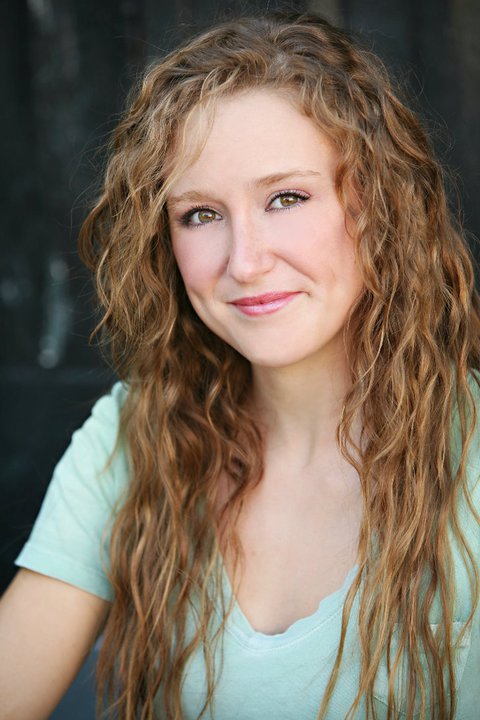 …was born and raised in Canton, MI. Before making the leap to Hollywood in 2010 to pursue her dreams, she toured world wide with Sesame Street Live. Natalie's first gig on the West Coast was interning at the reputable International Dance Academy of Hollywood. Since then, she has danced with: Inglewood Lady Hawks, Sophie Olson Dance Explosion, Velvet Martini Burlesque, Joseph Allen Decker Dance Company as well as Jam Today Dance Theatre and The Cabaret Versatile. She has also danced in several music videos and live events. Currently, Natalie is excited to be touring with the fabulous Dario, from American Idol, and continuing her pursuit of dancing her way to the top!
To Top
Miss Samantha
…born and raised in Philadelphia PA, Sam began her training, competing, and performing  with Release Dance Academy at age 14. She trained in Ballet, Contemporary, Jazz, Lyrical, Breaking, and Musical Theater. Winning Judges awards, placing top 10 at numerous competitions.  Competing, until age 17, then she moved forward to further her preparation for the University of the Arts, with Gary Jeter and Chris Ramirez; as well as taking consistent classes at Broadway Dance Center. April 2015, Sam had performed with noted choreographers Dave Scott and Jersey Maniscalco who inspired her to move to LA. June 2015 she moved to Los Angeles CA, destined  to start her career as a performer…Post moving to LA, Sam has been working and training professionally in commercial dance. Now a member of Academy of Villains, training and working under noted choreographers Christopher Jennings and Krystal Meraz. As well as training, performing, and working with numerous world class choreographers on her own. Aside from dancing herself, Sam loves to share the gift of dance with the kids. Sam enjoys teaching young dancers not only dance steps, but to love what they are doing and to be knowledgeable of the evolution of dance. Teaching at various studios from Philadelphia to California, Sam is now calling Creation Station Studio City her home!
To Top 
Miss Shawna
…Is from El Paso, Tx and was born to dance. She has worked for Walt Disney World as various characters and as a dancer in shows and parades around the parks. She has been with Creation Station Studio City for 6 years and counting. She's very happy to share her joy of dancing with the little ones. She is also a performer and has written a one woman show on how Dance has gotten her through this thing called life. You should also know that she is a fitness instructor at Pop Physique for all you mom's out there:-) 
To Top 
Miss Simone
…moved from San Francisco, California where she was born and raised. She attended the Hartt School of Music for Musical Theater as well as San Francisco State University where she earned her BA in Theater. She has worked for companies such as San Francisco Arts Education Project, a program that puts visual and performing artists into the public schools. She's been dancing and singing from a very young age and has admired all of her teachers and mentors. She has been performing since she was about 6 months old, where she starred in a dance piece with her mother as a mere babe in arms. She also sings with the Angel City Chorale, "building community one song at a time". She really enjoys teaching at Creation Station, Studio City and feels blessed to have landed such a wonderful job and working with such great and talented people. Amy and David are really great people and have made her feel right at home. 
To Top 
Miss Tiana
…received her Bachelor of Fine Arts in Dance from Montclair State University as well as studying at the Ailey School in NYC. She has worked with professional companies and choreographers including Robert Battle, artistic director of The Alvin Ailey Dance Theater, and Lula Washington, choreographer of the Oscar winning film Avatar. Over the years, Tiana has been a featured dancer for R&B artists like Jill Scott and Sean Kingston. Her choreography has graced the stages of Montclair State University, Kasser Theater and has been featured at the annual National Black Dance Conference in Toronto, Canada. Tiana began teaching at age 14 and by her junior year at Montclair State, was teaching dance minor classes on campus. Her passion for teaching prompted the founding of Capturing the Stage, a non-profit organization bringing dance and musical theater to local public and charter schools. Tiana joined the CSSC family in May 2016 and is excited to share her passion for educating through dance with the amazing students here at Creation Station.
To Top